If you've been shopping for hiking boots lately, you probably noticed that hiking boots can have some pretty big price tags.  
But why is this, why are hiking boots so expensive?
Hiking boots are expensive due to their heavy-duty construction and design features which offer a superior level of protection for your feet and ankles while hiking.  While hiking boot design and construction can vary, features like full waterproofing, high-end materials, and rugged components add considerable cost to hiking boots.  
This is just the short answer though, so if your thinking about buying a pair of hiking boots you should definitely read on to find out whether more expensive hiking boots are worth the extra money and whether hiking boots are really even necessary?
Why are Hiking Boots so Expensive?
As mentioned above there are many contributing factors to the cost of hiking boots, so in this section, we will take apart the typical hiking boot, to see how each component adds to the overall cost of the boot.
Outsole
Starting from the ground up, the outsole or the sole, is the part of the hiking boot that touches the ground.
To increase stability, the outsole is typically very large and wide on hiking boots and made from heavy-duty rubber.  Which helps to ensure you keep your footing as well as your balance while hiking.  
In addition, the outsole on hiking boots usually has a very aggressive lug pattern for enhanced traction while on the trails.  
Plates and Shanks
Thin inserts called plates and shanks are often added between the outsole and the midsole of hiking boots to increase the rigidity and support of the boot. 
These inserts can be especially helpful for backpackers carrying large or heavy loads while hiking, as they provide a more stable and rigid boot to support the extra load.  
Midsole
The midsole of the hiking boot is the part of the boot that is between the outsole and insole of the hiking boot. 
The midsole provides an extra layer of shock absorption and firmness to hiking boots that you typically don't find in other types of shoes. 
Making hiking boots easier on your feet and legs while hiking over rough terrain, due to the enhanced firmness and shock absorption that the midsole provides.
Upper
The upper on a hiking boot is all the material above the sole of the boot and can add considerable cost to the hiking boot.  
As hiking boots, especially more expensive hiking boots have uppers made from expensive natural materials such as full-grain leather, suede, or Nubuck leather which helps to waterproof the boot but also adds to the overall cost of the boot.  
Are Expensive Hiking Boots Worth It?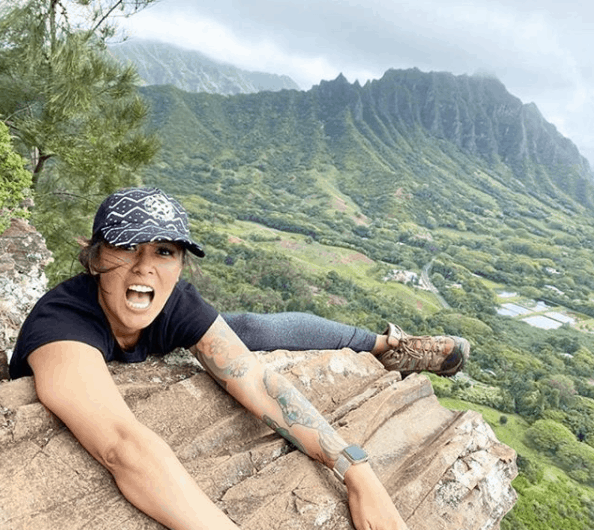 Hiking boots can cost anywhere from $30 to $40, all the way up to $150 or more but are more expensive hiking boots really worth it?
While there is no doubt that more expensive hiking boots have better waterproofing, use better materials, and typically offer more reliability and ruggedness.  The answer to the question, are expensive hiking boots worth it, really depends mainly on the type of hiker you are.
For example, if you're planning on just casually hiking a few miles at your local state park, a really expensive pair of hiking boots would be extreme overkill for this type of hiking.
As a more mid-range hiking boot, like the Colombia Crestwood Mid Waterproof Hiking Boot would be a much better and more appropriate choice based on the type of hiking you're going to do.  
If however, your planning on going on a multi-day backpacking trip, where you will be carrying a large load over rough and sometimes wet trails, then a pair of expensive hiking boots like the Salomon X Ultra 3 Mid GTX Hiking Boots can be a real lifesaver when trying to keep your balance and keep your feet dry and protected while hiking.  
So the takeaway is, the more difficult and longer the trails become, the more worth it, expensive hiking boots become.  
How Much Should You Spend On Hiking Boots?
Because there are all different kinds of hikers on the trails these days, we have broken down how much you should spend on hiking boots based on the type of hiker you are.
A casual or beginning hiker that plans to hike a few miles from time to time at a local trail, should spend about $60 to $100 for a good mid-range pair of hiking boots. 

While a more experienced hiker that routinely goes on multi-day backpacking trips and hikes more than 10 miles at a time, should plan on spending anywhere from $100 to $200 on a pair of high-end hiking boots, as they will offer the additional support and ruggedness needed for more robust hiking. 
It's worth noting though, that no matter how light or casual your hiking might be, it's always best to steer clear of really cheap hiking boots, as they typically offer very poor cushioning and support and do not hold up well over time.
Are Hiking Boots Worth It?
In recent years there has been a lot of debate on whether hiking boots are worth it and whether they are even necessary. 
In fact, many avid hikers and backpackers today are choosing to go with more versatile and flexible hiking footwear such as hiking shoes and trail runners as opposed to the more heavy and bulky hiking boot.
However, whether hiking boots are worth it or not, really comes down more to personal preference as opposed to just one definitive answer for all hikers. 
As some hikers prefer the lightweight and flexible aspects of the hiking shoe or trail runner over the hiking boot. 
While other hikers prefer the additional stability and extra support hiking boots offer while on the trails.
In general, though I would say that hiking boots are still worth it and make a great choice for hikers that are looking for stability, foot and ankle protection, good waterproofing, and durability while hiking.  
If your still not sure though on what type of hiking footwear might be best for you and your situation check out this super helpful YouTube video.  
Should Hiking Boots be Waterproof?
One of the main reasons why hiking boots are so expensive as well as heavy is due to all the waterproofing that goes into the typical hiking boot, such as water-resistant materials, waterproof coatings, and even waterproof membranes like gore-tex inside the boot.
So it only makes sense to wonder if hiking boots need to be waterproof, especially if you're shopping on a budget or looking for a lighter pair of hiking boots.
In general, hiking boots do not have to be waterproof, especially if you are only planning on hiking a few miles at a time in fair weather and are not planning on any water crossings.
Just keep in mind though that hiking trails and mother nature do not always cooperate. 
So even though you can probably get away with not having waterproof hiking boots in most cases. 
It might mean you occasionally end up with waterlogged feet when you run into an unexpected downpour or water crossing while hiking.
And if you do manage to soak your hiking boots while hiking, be sure to check out our article "Top 5 Tricks to Quickly Dry Hiking Boots".